DoctorsWife
TimeLord





Fav DW Quotes

: Allons-y Alonzo


Posts

: 216


Reputation

: 1


Join date

: 2013-05-30


Location

: The TARDIS

Subject: Tardis Fly Bys! Where are you located! Wed Jun 19, 2013 9:16 pm

---

Let us know where you are when you visit our site!

It would be fun to know all the places our visitors come from.

This Tardis Base is currently located in the Manhattan area,

but as you well know, the Tardis can be anywhere, anytime,

and usually is!

The Doctors WifeSupport Tardis Chasers Network!Shop For Doctor Who Custom Gifts
At Our Super Cool Zazzle Store!
BeachGrl
Guest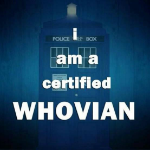 Subject: Hello! Wed Jun 19, 2013 10:08 pm

---

ALLONS-Y WHOVIAS!
I AM CHASING THE TARDIS FROM REDONDO BEACH!!
RiverSong
TimeLord





Fav DW Quotes

: Torchwood is an anagram for Doctor Who!


Posts

: 16


Reputation

: 2


Join date

: 2013-06-04

Subject: Re: Tardis Fly Bys! Where are you located! Wed Jun 19, 2013 10:10 pm

---

Hello BeachGrl, thanks for visiting....

I am so glad the TimeLord created this thread.

Hope some of you will consider actually joining us!

Read My Journals~~

River Songs Diary

Come Join a New Community for Visual Artists

Graphica Arts Society
Sponsored content
Subject: Re: Tardis Fly Bys! Where are you located!

---